"You're A Thief!"
"You're A Criminal!"
"You're A Dirty, Rotten Scoundrel!"
You And I Both Know That's Not True, But This Could Happen To You At Anytime!
How would you feel if someone told everyone you know and love those horrible things?
What if that jerk then told all of your customers these things?
What if your own children heard these horrible statements while they were at school?

You know that after repeatedly seeing awful declarations like these, your friends, colleagues, kids, parents, and other family might start to believe that they're true…

Now, let's take this one step further.

Imagine if these claims made it onto TV. Not just TV, but newspapers and magazines, too.

This is happening every single day to THOUSANDS of good people who don't deserve it.
Imagine this…
What If Someone Went Around Your Neighborhood Spray Painting Nasty, Vulgur, Claims Like The Ones Above?
What would it be worth to you to have it all cleaned up? To have it COMPLETELY ERASED?
How much would it be worth to you to get rid of every word for good?
While this type of slander is terrible, it's made a lot worse by the dreaded "A-Word".
Think of someone you know that runs a successful business or imagine yourself…
It's just a small business, not some "Fortune 500" corporation or anything like that, but business is good. They offer quality products and provide awesome service at attractive prices. Their customers seem to adore them for it and reward them with unparalleled loyalty and repeat business.
One day, out of nowhere, something terrible happens to that small business. The "A-Word" rears its ugly head.
In moments the once thriving business takes a gigantic, life-threatening hit.
Their customers disappear.
Their profits are gone.
They can't pay their bills…
So, what's this dreaded "A-Word"?
The word I'm referring to is Anonymously.
Yes, the word Anonymously.
Anyone, anywhere can anonymously blast anyone with no cause or justification necessary!
ANYONE Can Go Online ANONYMOUSLY And Post Nasty, Brutal, Reputation Destroying Lies On "Scam" And "Rip-off" Websites Without Ever Revealing Their True Identity
Keep in mind:
There's nobody to stop them from doing this!
It doesn't matter that these vicious lies are false and unjustified. They can do this because the internet allows ANYONE to post ANYTHING about a business, a friend, a politician, a celebrity or anybody else Anonymously.
When this happens to small or medium-sized businesses, it can destroy their #1 asset…
Their Reputation.
Their reputation is gone almost instantly. No business is safe from having their reputation crushed, battered, and mutilated by any angry internet troll that had a crappy day.
As a result, every business out there is at tremendous risk.
Sound a bit crazy? I'm not a conspiracy theorist. Let me tell you how I discovered the secret to making these things go away.
I'm going to tell you one of the most disturbing stories you've ever heard…
It's a story of generosity and compassion, but also incredibly scary.
Roughly 5 years ago there was a young, attractive female teacher that worked at a high school in South Florida.
She was well liked by students and other teachers, a dedicated teacher that loved her job.
One day, a male student became very upset with his teacher for some random reason.
He became so enraged, that he decided he was going to get revenge on his sweet teacher. All he had to do was make up some nasty lies about what he and the teacher had been doing outside of school hours.
He spewed out rumors about having sex with his teacher to anyone that would listen.
The problem is that this never happened.
Here's where it gets really ugly.
There was nobody able to stop this rotten little brat from spreading bogus rumors before it was too late.
Once the student had done all this, there was nothing this poor innocent teacher could do to prevent her name and reputation from getting completely and instantly ruined.
In a matter of hours her reputation was destroyed.
People wondered:
Did she do it?
Was the student telling the truth?
How had she fooled everyone into believing she was such a great teacher?
Had she done this before?
The teacher's lawyer destroyed the student in their very public court battle.
The little jerk admitted that he made the whole thing up publicly in front of everyone in the court room.
The rotten student got expelled for the lies and rumors he spread.
You would think that the story ends here, but this is right where it starts to get interesting.
The damage had been done…
Her name was out there on dozens of websites as a teacher that likes to "play" with their students.
Not just random websites, but authority sites. All of the local news stations.
For months, anyone that Googled her name would find several listings with all of the gory details from the student's story.
Yet, nobody issued a retraction.
None of the newspapers or TV stations were willing to take the stories down or issue an update about the dismissal of the case.
It didn't matter that she was completely, 100% innocent.
There was nothing she could do and there was no way she was ever going to teach again…
That's where I came in.
A well-known marketer posted about her horrifying situation and it really upset me.
I realized that the damage done to her reputation was "life-ruining". This innocent woman just had her career destroyed when all she did was her job. I had to step in and restore her reputation. I took some simple steps to guarantee that if anyone ever searched for her name on Google all they would find is positive statements about her.
I nuked the negative publicity and made it so she could get on with her life.
While this was 5 years ago, the way a person can get creamed publicly has gotten dramatically worse since then.
Any idiot with the ability to string a few words into a sentence can go out and destroy any business or person in under ten minutes.
Yelp, Google Plus Local, Yahoo Local, The Better Business Bureau, Ripoff Report, Scam.com…
There are dozens of sites that allow nearly anonymous posting of customer reviews about any business they want.
We now carry around small computers in our pockets. Most of these sites have apps that make it even easier to post reviews.
They Say It Takes 10,000 Hours To Become An Expert. I've Got Well Over 20,000 Hours Into Figuring Out How To Rearrange Google Results…
What if you could take my blood, sweat, and tears and use them to your advantage?
With the thousands of people and companies getting hit with this kind of thing every day, you could be out there saving their businesses, their reputation, and most importantly, their incomes.
My name is Ross Goldberg and you may have heard of me. My best-selling training program "The Traffic Manifesto" sold more than 11,182 units over the last few years.
I transformed that course into "THE Web Traffic Book" which is a #1 best-selling book. I've generated millions in sales over the years from my different internet marketing courses and software.
In fact, Reputation Takeover has helped over 1,399 people become "Reputation Managers".
Considering the nature of Reputation Management, it would be unethical to share my customers identities with you. Their privacy is something I promised to maintain.
What I can tell you is that I've helped TV personalities and millionaires clear up the lies being spread about them online.
One female TV personality had people targeting her name and calling her a scam artist in an attempt to steal her audience and get them into different "MLM" opportunities. I ensured that her customers only found her internet presence when they researched her name.
One smart marketer had a "Ripoff Report" ranking #3 for his name. I made it go away.
As more clients poured in, I realized there was no way I could help all of the thousands upon thousands of businesses that need help with their reputations.
Then, I heard it. Reputation.com Started Advertising On TV And Radio. Reputation Management Finally Hit The Mainstream…
This puts us in a unique and valuable position. Not only do companies know what Reputation Management is, they know if they need it.
You can be the one to save good businesses from cybersmearing internet trolls.
You can build yourself a solid business by simply helping protect people from lies.
Here are a few words from actual customers that they posted publicly on Facebook:
Being a guardian of truth will help others, make you money, and make you feel good all at the same time.
Whether you want to help local companies or businesses that operate on a national or even global basis, Reputation Takeover will help you.
So, what can you expect to find in the course?
That's a fantastic question.
Before we get to the answer, know that you will be able to charge each customer $500 – $5,000 per month.
The EASY WAY to reshape Google, Yahoo, and Bing to display the "right" message… and "hide" the "wrong" ones.

Step-by-step, easy to follow "Mind Maps" of the entire process .
How to avoid doing most of the work yourself… and get others to do it for you. (Do it this way, and you'll wind up making even more money!)

Why I NEVER write articles for clients myself. (And why should I… when I know how to transform other people's content into something I can use! I'll show you how to do the same.)

The two most common odd requests from your clients (and how to fix them).
This is by far the most comprehensive training on how to become a Reputation Management Expert today.
This isn't just a course. It's training, tools, and a whole lot more.
In addition to the original 8 module course, you'll receive 3 extra videos showing you how to modify the training to help yourself,revealing how I destroyed a business that robbed me, and a special group session on how to find clients.
You're going to receive 3 software programs that will help you with the Reputation Management Process. Each video is 5 minutes or less.
Each tool is built in Adobe Air, so they'll work on Macs or PCs
Bonus! – 8 Months of Recorded Q and A Webinars – Each webinar went from 30 minutes to 90 minutes where the owners of Reputation Takeover hit me with every question imaginable. You get all of the recordings thrown in for free!
Bonus! – Monthly Webinar Training – "Transforming 1 Client Into 50 Clients" – You'll automatically be registered for a live webinar on June 11th and the second Tuesday of every month at no additional cost. This first webinar will show you how to turn every client into a viral marketing machine and you'l be able to attend a new one each and every month.
When I created Reputation Takeover, I put together everything I could imagine that would help you understand how performing Reputation Management works.
Over 1,399 people have been through the course and most use the software.
However, the time is now and you NEED to know how to protect yourself and others from the incoming threat of rabid internet trolls!
This incredible discount on the Reputation Takeover system is very limited and will be expiring in the next few days.
Sign up for Reputation Takeover right now and get the entire 8 module course, all documents and worksheets, 3 software programs, the coaching webinar recordings, all of the bonuses and more in the members' area.
Instead of paying up to $500 for what used to be an entire sales funnel, get it all for only: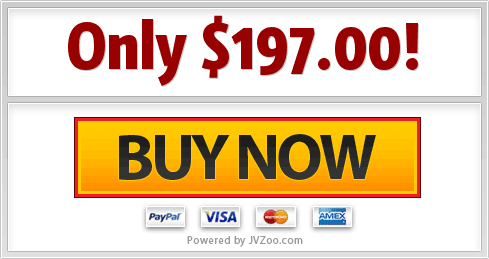 This special discounted offer will only be live for a few more days. After that, the price will be increasing to $297. Get in now!